Dissolve your Waffles. Discover your past. Develop your intuition. It's Miraculous!
Looking for a retreat that will actually make a difference?
Do you struggle with sleeping at night?

Would you like to dissolve your WAFFLES (Worries, Anxiety, Fear, Frustration, Lethargy and Stress)?

Would you like to draw forth messages and information?

Looking for balance and direction?

Want a break from today's world?
You may be ready for a Guided Talk Retreat! It compresses a 6-week program into three power packed days.
Access powerhouse concepts to feel lighter, be more productive, and understand your life purpose which together will positively move you in your optimal direction.
To others, You LOOK successful in your life and yet you feel there are some unseen barriers. You've read all the right books, listened to the right podcasts, attended all the right networking events (both live and virtual) and yet something is missing.
Does this video exemplify how you are feeling?
Some people never get to live the "happily ever after."
YOU deserve YOUR "happily ever after!"
If you are tired of who you are now, and you're open to tossing your battle scars, then this retreat is perfect for you! This Guided Talk Retreat will guide you to the road that leads to your happily ever after.
The Little Bird on your Shoulder
Are you ready for this transformation in your life?
It's more than a 3-day getaway.
You will come here as one person and leave as a renewed and different person with a greater and deeper understanding of why you are the way you are, and will gain self-administered tools to control your future days.
Here is what the retreat is NOT…
It's not a spa retreat

It's not a workshop retreat

It's not all lecture

There is no homework

There is no workbook

There are no boxes to check off
There will be balance among body, mind, and soul information and activities.
Hours of planning were invested especially for you to delve deeper into body, mind, and soul growth.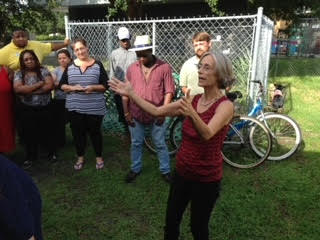 About Dr. Katie Nall: "Has anyone ever changed your life so dramatically and so quickly that you couldn't believe it? It happened to me when I worked with Dr. Nall. She used EFT to completely eradicate the destructive feelings I was having at the time, and weeks later, when I think about them, I laugh. I can't even believe I had them in the first place. They all seem so silly now. If you have a phobia, allergy, anxiety or any unwanted emotions, you owe it to yourself to reach out to Dr. Nall. You won't regret your decision." Abby Kohut, Award-Winning Speaker
About Katharine Giovanni: "To be honest, there's no going back after meeting with Katharine Giovanni. And it's all for the better. As an empath there are a number of things I have keyed in on over the years, but with her guidance not only have I learned more about myself and undiscovered past lives, but also the tools that were absolutely crucial in order to protect myself in my path going forward. Katharine is truly gifted, and I cannot recommend her any more highly. If you've found this site, it's for a reason. You owe it to yourself, your whole self, to speak with her." Kelly, Maryland
About Paula Dice: I would highly recommend Paula Dice to anyone who needs messages from the other side. I was skeptical about the process at first, but Paula's calm demeanor and loving attitude really eased my mind. Her messages were spot on and I felt such a relief after our session. Rebecca
DAY 1: 12:00 to 6:00 pm: Let's Get Physical
Brandon Putzke, Drum Circle Leader
Brandon will start us off with a drumming session.
HealthRHYTHMS® is a research-based group drumming program which is used in hospitals, schools, support groups, community outreach, and more.
Research has shown this protocol can help strengthen the immune system, reduce stress and burnout rates, improve mood states, and promote creativity and bonding.
Donna Marie Conover, Chi Walker Instructor
Then we'll talk a walk! Not just ANY walk mind you.
A Chi Walk with Donna!
What IS a chi walk and why are we doing it you ask?
According to Duke University, ChiWalking is "based on the principles of Yoga, Pilates and T'ai Chi, namely: strengthening core muscles, fusing mind and body, and focusing on improving overall long-term performance and wellbeing."
Dr. Cortney Dice Nall, DC, DBCN
Dr. Dice is a second generation energy and intuitive practitioner and chiropractor. She has her post doctorate degree in clinical and healing nutrition. She has trainings in over 10 different chiropractic techniques as well as BioEnergetic Synchronization Technique, Reiki, and Angel Reiki. She believes true healing is achieved when you address the physical and emotional complaints as well as the nutrition deficits. She understands and has observed that healing is not a quick fix and loves guiding those who are ready along their healing journey.
She is married to a fellow chiropractor and cleanse specialist and a mother to 2 daughters whom she homeschools. Her hobbies include watching reality TV, astrology and human design, playing with her golden doodle, and barre workouts.
Group Picture Tapping with Dr. Katie!
Picture Tapping is one of many methods to clear emotional stress.
Picture Tapping consists of a series of coloured images which may or may not make any sense to the rational mind. You focus on the imagery produced rather than its meaning or emotional connotations. This allows easy and often emotion free resolution of complex issues.
After each drawing, you will be led through a tapping sequence based on Emotional Freedom Technique which will be explained and demonstrated during the session.
DAY 2: 8:00 am to 6:00 pm: Diving In
Start off the day with Beach Qi Gong!  Led by Dr. Katie Nall.
Let's get our bodies gently moving to release unwanted stress.
Qi Gong is an 8,000-year-old Chinese exercise focused on exercising our organs and has been successfully used as a healing technique by master practitioners.
Next during breakfast, we'll work on the importance of Forgiveness.
Katharine Giovanni will show you how to open your ability to feel the freedom of reconciliation through safe and nurturing steps of forgiveness. You will experience transformational lightness in group activities that can be replicated once you return home.
These steps alone can provide that seemingly out of reach sense of lightness and completeness.
After breakfast, we will move into different sessions.
What is your purpose here? How does knowing your purpose help you break through the insurmountable barriers you are experiencing today? Katharine will talk about intergenerational trauma and how you can learn to heal it.
She is an expert at past life regression.
Here is where Katharine's teaching in Intuition and Paula's Angel Whispers come into play. Their messages may ring true for you throughout the weekend.
From there you'll discover more about Dr. Nall's tapping, also known as Emotional Freedom Technique or EFT. EFT is a somatic technique which removes emotional blockages.
After a group lunch, we'll dive even deeper as Paula Dice will talk about her angel messages!
Paula is here to help you receive messages from the other side. Her intuitive listening abilities allows her to hear and feel Angel messages . She knows her gift is a blessing from above. She asks for good, positive and helpful healing messages and shields from the bad and/or negative energies.
Paula will give you unconditional love and support during your session. She offers a safe space to listen, feel, learn and possibly heal from unresolved issues.
Katie, Katharine, and Paula will conduct assigned private sessions with you throughout the retreat.
DAY 3: 8:00 am to 4:00 pm: Personal Messages and the Final Circle
We'll return to the beach again with Dr. Katie and Qi Gong!
From there we enjoy breakfast, followed by personal assigned sessions with Dr. Katie, Katharine and Paula!
Lunch is on us!
At the end of the day, you will experience a gratitude circle before you return home with new information and perspectives.
Join us for a shared group acupuncture experience!
What is it? Acupuncture is the insertion of small hair-sized needles along specific points located on the body's meridian system. What does it do? The needles help open, increase flow of Qi and restore balance to the body's meridian system. What happens? There will be a guided mediation, embodied breath and movement, and each participant will receive the same extraordinary vessel acupuncture treatment at the same time. What does that look like? The treatment consists of a total of 6 small needles in the arms, legs, and head while lying face up on their yoga mat. A non-needle extraordinary vessel activation option will be available as well. The treatment will last for about 20-30 minutes, and be followed by and integration session. What will I feel? Participants will feel a shared sense of release, relaxation and spaciousness, along with a deeper connection to the group energy and intention of the retreat. What if I have a medical condition? With very few exceptions, any participant will be able to participate. Questions, concerns, curiosity? Contact the Guided Talk team and they will have Ryan reach out to you directly.
Ryan S Padnuk AP is the owner of NSEV Healing & Acupuncture Vero Beach. A former Lieutenant Firefighter-Paramedic, and graduate of the Atlantic Institute of Oriental Medicine, Ryan is Board Certified Acupuncture Physician and Herbalist. He has completed certifications in Acupoint Injection Therapy, Yoga Teacher Training, is an Advanced NSEV Healing Practitioner, member of the National Certification Commission for Acupuncture and Oriental Medicine, the Florida State Oriental Medical Association, We Care of Indian River County and the Indian River Medical Society. He loves sharing the wisdom Chinese medicine individually and in group settings. Visit www.nsevhealingverobeach.com for more information.
You are so ready for this!
This deeply immersive Guided Talk Retreat was designed for you to clear the emotional barriers that have haunted you for years. Your gut feelings and elusive thoughts are more important than you think. This retreat is meant to guide you to make sense of it all.
During the retreat, the guiding presenters are creating an emotionally safe and nurturing environment for all participants.
This retreat has been designed for YOU. It is in a relaxing and beautiful environment, with talented staff.
We believe you may be hurting.
We believe you may be looking for answers.
We have answers.
Frequently Asked Questions
Is this retreat for me?
It is if you are…
Are frustrated with where you are and believe there is more to life.

Have left other retreats wondering why you attended.

Are ready to discover more.
This is a small, intimate, and select group. This retreat may not be the right option for you at this time.
And that's all good.
Each participant must speak with Paula Dice first to determine if the retreat is the best fit for you at this point in your life. If you want a smaller dose, please consider the Power of 3 arrangement (click here to read about it).
I'm interested and unsure exactly what I'm getting into. Will the retreat be a good fit for me?
It is if you…
Are open to new ideas.

Searching for meaning.

Looking for balance and direction in your life.
This retreat is for participants who are ready to hear, experience, and know new information not readily available to others. EACH participant must speak with Paula as the first step to registration.
This ensures YOU have the best possible experience.
It is critically important to us that YOU have an emotionally safe and nurturing environment the entire retreat.
Why do I have to travel to Vero Beach – can't I attend virtually?
Yes, we have virtual options in Power of 3 instead of the retreat. However, to receive the intensity of the time together, the agenda includes activities that are best accomplished face-face. You will have your own space while being part of the nurturing and safe emotional environment.
Is this event for women only?
Anyone who is ready for change is encouraged to attend. We welcome you!
The important piece is the prospective interview with Paula to assess if the retreat is the right avenue for YOU, or if another option may be better.
This sounds like I don't need this. Would I gain any value from the retreat?
Of course! Regardless of where you are in your emotional development, we all need a refresher. In fact, the three founders regularly use all the techniques in the retreat to maintain their emotional states.
What happens when you return home?
You will feel lighter, more productive, with a better understanding of who you are and why you are here.
During this Guided Talk Retreat, you can experience movement, peace, emotional breakthroughs (we have tissues), and possibly a greater understanding of your path.
About Dr. Nall: "Working with Dr. Nall has been incredible! During our last tapping session, I was able to face a problem that I have struggled with for years (losing weight). Dr. Nall helped me to fully challenge this problem, both emotionally and physically. I was able to recognize numerous issues that are directly related to food. Towards the end of our last session, I felt an emotional relief from the foods that I had a direct connection with. This program has given me an opportunity to look forward to a much healthier lifestyle. It is safe and so easy to follow. I also love the fact that it promotes natural healing abilities. Thanks to Dr. Nall, I know now that I can face any challenge that comes my way, and I am greatly looking forward to our next session. This program truly works!" Lisa G.
I just wanted to say that the tapping you led me through was SO SO helpful! My daughter texted me she wanted to talk and then she called and we had a lovely conversation which ended with her saying she felt real good about our talk! I feel like the tapping helped me be the self that is aware if what's going on but not attached to the model of how life is supposed to go that I created over the years. Laura Marie
---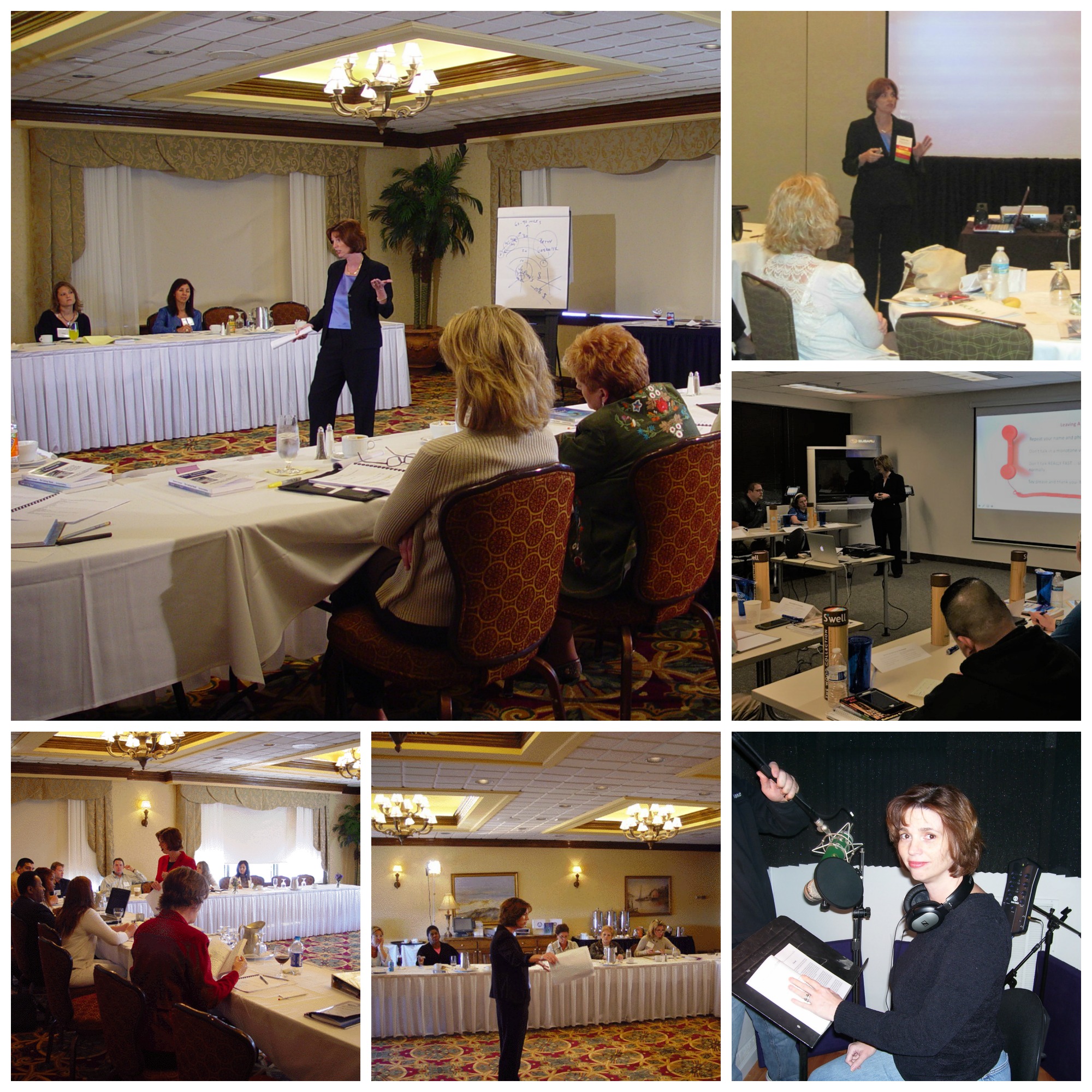 About Katharine Giovanni: I've been working on taking care of my inner child. That little girl that was so badly hurt when I was a child. I've been doing visualization exercises for about three months. I would imagine the little girl that was me as a child, and I would hug her, and tell her she was safe. In my minds-eye my inner child needed and accepted those long, visualized hugs. Then, I worked with Katharine. She took me through a guided talk exercise. She helped me take that little girl out of my room, off the bed where she was sitting and hurting, and have her choose to go out the door to play. Almost immediately, I felt a difference. I felt lighter. I sensed an inner strength that was novel to me. I'm strong, but this was different. Something inside of me deeply shifted. About two weeks later, I realized I had not done a visualization exercise with my inner child since that session with Katharine. I visualized my inner child in her room. She was standing by the bed. I went to hug that little girl, me as an inner child. I couldn't hug her because she wouldn't let me! I could not make my mind hug that child because she wouldn't let me. She just wanted to be outside and play and be happy. I realized that the pain was just not there. She didn't need a hug. I was amazed! I tried to hug my inner child three different times and each time she told me she wanted to play with me. She grabbed my hand and started frolicking in a big circle. I was fascinated and amazed. Katharine has something special. I'm just so grateful that she gifted me with the time to bring me through the guided talk to get my inner child off the bed and out to play. It had such an amazing healing effect on me. Now, I was ready for it. I'd been working towards that moment for a few months. But I needed somebody to take that little girl off the bed where she was hurting and let her go out and play, and Katharine did that. So, I just want to say thank you." Susan Fitzell, M. Ed., CSP
---
About Paula Dice: Paula has brought such piece of mind to me and has proven time and time again that her angel readings are meaningful and yet so powerful at the same time. I lost my job and had applied to countless jobs and interviewed several times. She would tell me the angels said it wasn't the right position and the right one would come along. Eventually, the right position did come along. The most powerful to me was when I wasn't sleeping and having terrible thought's that someone was going to break into my home and hurt me and my daughter. I would get out of bed several times throughout the night and double check the doors and windows were locked. I reached out to an online psychic the night before I spoke with Paula. Paula asked me why I reached out to a psychic, there was no way she would have known I had done that, I didn't tell her I did and I didn't tell anyone. It was also Paula who told me that in a past life someone did break into my house and hurt me, which is why I feel this way. We talked through this and since we had this discussion, these thoughts have gone away and I sleep better. I've had many other encounters with Paula, she consistently has been able to connect with the angels and inform me that I have angels with me all the time. Paula truly has a gift that can bring a smile to any ones face. Allison
Who Are We? Great question!
Katie Nall, Ph.D.
Dr. Katie is a Florida mathematician, a two-time TEDx speaker, a professional member of National Speakers Association, and an Accredited Master Trainer and Practitioner in Emotional Freedom Technique, also known as EFT or Tapping. Dr. Nall shows others how to dissolve WAFFLES – worries, anxiety, fear, frustration, lethargy, exhaustion, and STRESS™!
During her dissertation research, her focus was to help students excel in Mathematics (especially adults returning or starting college). She wanted to help college students overcome fear, phobia, and stress related to math class and math tests. In 2010, she found Emotional Freedom Technique (EFT or tapping) and began offering the process to students. Students reported they passed math class and found math easier to learn. In contrast to the four years she took to earn her Mathematics Education Ph.D. from Florida Institute of Technology, Dr. Nall spent eight years to earn her Master Trainer certificate in EFT.
As a professional speaker, Dr. Nall presents to groups who acknowledge the damage caused by stress and are looking for quick, effective methods to eliminate stress. With 80% of medical visits caused by stress and the major cause of death, stress management is crucial to optimal health and consequently peak performance.
In a long-term institution of marriage, she has maintained her miserable skills in housekeeping and cooking with no desire for rehabilitation, and yet he stays. Wife of one suffering husband, mother of three perfect children, and 'Gummi' to five adorable granddaughters, she counts her blessings daily.
Katharine Giovanni
Katharine is an international concierge trainer/speaker/consultant who hid her intuitive gifts and flew under the radar for years. It was her secret super power.
Katharine is considered to be the original founder of the independent concierge industry, and has been training and coaching concierge, front line staff, and entrepreneurs since 1998. She formed the first association for independent concierge and ran it successfully for over 20 years. Her clients rank among the most successful in the industry.
How did she do all this?  Over the years, Katharine used her secret super power (her intuitive abilities) at consulting and speaking gigs around the world by meditating before the session, and then allowing her inner voice to come through during the gig. She was born clairaudient, and developed other gifts such as Clairvoyance, Claircognizance, and past life regression as the years went by. Katharine would "hear" an answer, "see" an image in her mind, or just "know" the answer. Often all three at once.
An extremely proud breast cancer survivor, Katharine is a award-winning best-selling author of eleven (11) books including her newest book "The Forgiveness Matrix" and her popular book "The Little Bird on your Shoulder."
Katharine's goal is to accelerate the healing process and get you on the road you were always meant to be on. Even if you aren't aware of your little bird on your shoulder, Katharine will wake it up, tune you into your little bird's chirping, and help you wing your way forward.
Paula Dice
Born in St. Louis, Missouri, Paula S. Dice was the daughter of a mother who attempted suicide three times – at least once in front of young Paula. This childhood trauma did not stop Ms. Dice from always seeing the positive perspective in life, scanning the horizon for the bigger picture.
Since she was 12 years old, Ms. Dice knew she had Intuitive Listening skills and was hesitant to share the information with others. In 2019, after attending a three-day conference on those skills, her ability became unstoppable. She is an astute Angel listener and excited to share her skills with others.
Within her career life, she exhibits desirable skills as the Office Manager for over 30 years of one of the busiest Chiropractic offices in Pittsburgh, Pennsylvania. Her responsibilities included accounts receivable, accounts payable, promotions, marketing, and operating a medical clinic. After her 30 years of service, she moved on to help start and grow a new Chiropractic office in North Carolina for five years.
Outside of her professional life, she has designed and overseen construction of four homes with the ability to see possibilities of what can be done. Earning her Reiki Master Teacher and Angel Reiki Master certificates in 2019, Ms. Dice has completed Level 1 Foundation of Emotional Freedom Technique working towards her Certified Practitioner level.
Others may have certificates to demonstrate, while Ms. Dice has four successful children and four adoring granddaughters, these are her certificates of a life well led.
So by the end of the weekend, what will you feel and learn?
You will learn three main concepts:
The power of forgiveness.

Understanding your purpose in this life.

Specific, quick, tools to manage your emotions.
You are ready for us if you…
Feel stuck where you are.

Nothing else has worked.

Had enough frustration.

Life feels overwhelming.

Are doing everything right and nothing changes.

Looking for balance, direction and/or focus.
The combined value of the entire Emotions ER experience is over $11,000, but of course we aren't going to charge that amount!
The fee includes…
Exclusive resort room for three (3) nights and four (4) days

Meals to include: we promise not to give you salad all weekend!  🙂
Two (2) healthy, filling breakfasts

Two (2) healthy, hearty lunches

One (1) group dinner
Individual Angel messages from Paula

Individual past life regressions from Katharine

Group Tapping exercise with Katie

Individual Tapping with Katie

Drumming circle

Chi Walking

Beach Qi Gong

Nutritional Counseling

Books – signed by the authors!

Handouts

A writing Journal to keep and update at home
We are offering all of this at your investment of $5,995. Special pricing for early birds and payment plans are available. Just call Paula at (919) 526-0068.
For the BEST pricing, call Paula before January 31st!
Remember, there are only EIGHT spots available for this event! To make sure you reserve your spot, call Paula NOW!
What should you bring?  Comfortable clothing, we have no dress code. Wear what you wish! We do suggest that you bring your walking shoes and some sunblock of course! We are at the beach, so if you wish to swim before we get started in the morning, then bring swimwear.